Sell Gold + Platinum
Cash For Gold In San Diego: Sell Your Gold And Platinum Today!
Life sometimes throws us some unexpected curve balls that can lead to some unforeseen expenses. We completely understand. At Diamonds Forever one of the main reasons we started buying gold and providing clients with jewelry loans was to help people. We would like to help you get the money you need, without a credit check and in as little as 20 minutes. Whether you sell your jewelry or pawn your jewelry, we always pay cash so there is no waiting period.
Jewelry loans, also known as pawn, are short-term four-month loans where we hold your jewelry as collateral. It is our goal that you feel welcome and comfortable in our store, so we have a private office where we can confidentially appraise your fine jewelry. We are happy to answer any questions and to walk you through the loan process step-by-step. Our first goal is to make sure that a jewelry loan is a right choice for you. We're here to make sure that all of your concerns are heard and all of your questions are answered.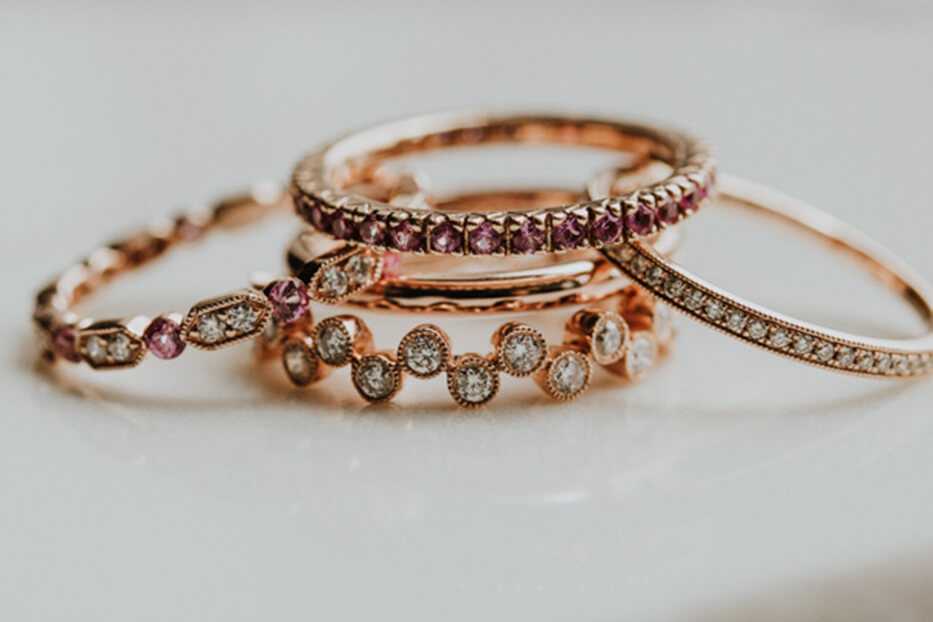 As jewelers and GIA-trained gemologists, we can expertly and accurately value your jewelry. Since our expertise is in jewelry and coins, those are the only things we accept for a pawn. Our thorough understand of jewelry markets, and the nuances of jewelry values allow us to pay you more. We are proud of our reputation in San Diego and love that many of our clients tell us that we pay higher than other shops.
We Pay More Cash For Your Gold and Other Jewelry
Selling Gold Jewelry – From British 9 karat gold rings to 22k gold treasures from East Asia and everything in between, we want it all and we are not afraid to throw around a lot of cash to get it.
Selling Diamond Rings – We buy diamond rings, loose diamonds, and engagement rings. We would love to have your diamond ring in our showcase but if you want to keep the setting and sell us the diamond that's fine too. We are more than happy to remove any stones you want to sell or keep.
Selling Platinum – Platinum has skyrocketed in value just like gold and silver, plus white metals are all the rage in fashion jewelry these days and the demand for finished platinum jewelry is very high. We love one-of-a-kind platinum antiques and we are willing to pay top dollar.
Selling Luxury Watches – Being the most popular piece of jewelry for men these days has driven the demand for high-end pre-owned watches through the roof. Our clients are always interested in our stock of estate timepieces and we would love to buy your Rolex, Breitling, Tag Heuer, Cartier, and other luxury brands.
Selling Gold + Silver Coins – If you want to get full market value for your treasured gold and silver coins come to Diamonds Forever. We pay a higher rate for your old U.S. coins, Krugerrands, Maple Leafs, and all your precious metals because we have investors that buy directly from us.
Selling Silver Jewelry and Flatware – You can get a lot of cash for that old flatware set that you were given for your wedding and have never used. Silver has more than tripled in value in the last 12 years so take advantage and sell your silver today. Your jewelry and flatware might never be as valuable as it is right now.
+ Much, much MORE – If you are unsure of what you have, bring it in and let us tell you what. It is free of charge. Our staff is G.I.A. trained and accredited to help appraise any and all mysterious items you may have.
Call or Stop By Our San Diego Location Today
If you have any questions or concerns please call us at (619) 223-1100. Our staff is friendly, our advice and expertise are yours for free, and our payouts are huge. Feel free to stop by and get your free appraisal without an appointment. We are centrally located in the Point Loma area next door to Vons and 24 Hour Fitness center with free lot parking. Our address is: 3689 Midway Dr. Suite A, San Diego, CA. 92110
Estate Appraisal and Liquidation
We also appraise and purchase large estate collections. No job is too big or too small and we are willing to come to you for a private consultation. We realize that the selling of an entire collection can cause a stress and confusion for everyone involved. Our goal is to provide a detailed evaluation and make the liquidation process fair and easy. Let our G.I.A. Graduate Gemologist appraise your estate collection today.
We take pride in giving our clients one-on-one, friendly consultations and helping our friends make an educated decision when it comes to selling or refurbishing any item.
Give us a call or visit our store today: Our staff is friendly, our process is straightforward, and our diamond pricing is tough to beat.
If you are interested in having your jewelry appraised and evaluated for a loan, please give us a call at (619) 223-2151 or stop by our Point Loma store.
"We help jewelry dreams come true"